How to Choose the Right Mattress?
A good night's sleep is crucial for good health and happiness. Ideally, you should never buy the mattress without doing your research first else you may lead to sleepless nights and achy mornings if you're not sleeping on a well-supported base. Mattresses can cost anything from a few hundred dollars to thousands, so you'll want to ensure your selected mattress is worth the investment before you buy it.
Let's look at the different types of mattresses available in the market:
Memory Foam Mattress
Memory foam mattress is the modern innovation, which is a mouldable material that also reacts to weight and temperature and has hypo-allergenic (Designed to minimise the risk of allergic reaction) properties.
This means it will adjust to your body shape and absorb your weight and lessen pressure on your joints. This mattress is perfect for those who need support or endure from a bad back, as it will uphold posture and when sleeping on your side, it will support your spine horizontally.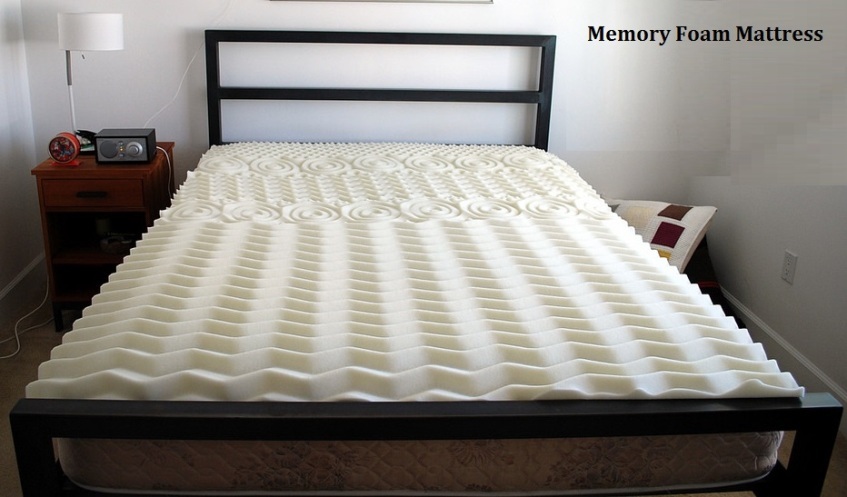 Latex Mattress
Latex Mattress is filled with latex form that is an exceptional breathable material and it will help you sleep comfortably all through the night. It's an excellent option for those with asthma or allergies. And it's also particularly durable and should serve you for many years. Typically, they're available in varied options such as Single, Full Size Mattress, King Single, Double and King/ Queen Size Mattress.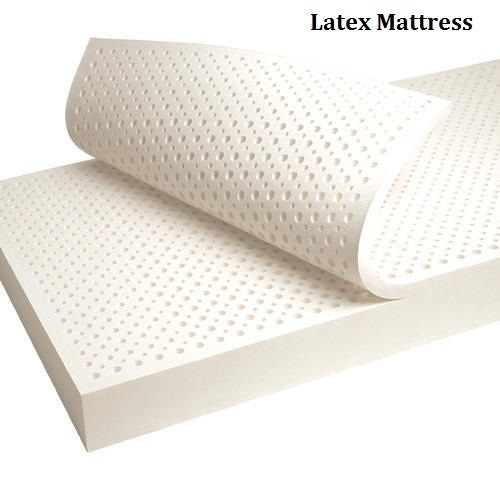 Open Spring Mattress
Open spring mattress is also known as a continuous coil or open coil mattress. These contain one long metal wire piece coiled into various springs. To maintain shape and provide structure, there's also an extra border rod or wire. Instead of hand-stitched, sides are machine-stitched, but they are lighter than other models, which make them easy to turn – all in all, it offers fantastic value for money option.
However, they are less supportive than other mattresses, so they are best suited to children's beds or guest bedrooms, where they will require changing at regular intervals or are rarely used.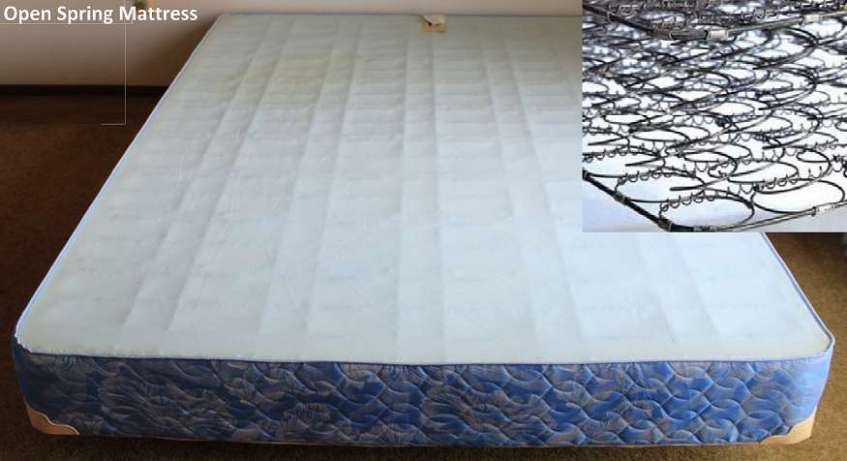 Pocket Spring Mattress
As pocket spring mattress is made from individual, small springs that are contained in their own pocket of fabric, they are more comfortable and plush. Each spring in pocket spring mattress moves separately, providing added support compared to open spring mattresses. Well, depending on your inclination, you can purchase soft, medium or firm versions, and they all breathe well too. They are filled with the natural material like lamb's wool and they are heavier to turn as well. This is an excellent option if you're looking for a bed for two persons, as the separate springs will provide for your diverse requirements and weights, whilst they'll also lower the probability of you rolling towards your partner's side in the middle of the night.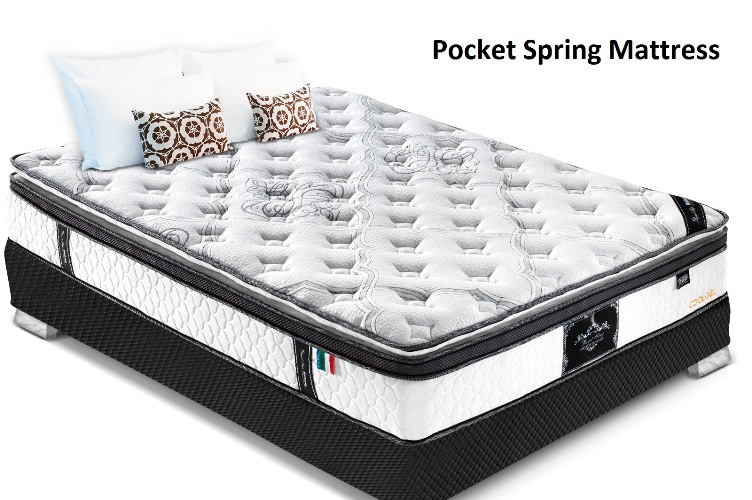 How to Care For Your Mattress
Once the mattress is delivered to you, ensure you allow it to receive air for at least 4 to 5 hours. This will eliminate any storage smells of moist or cold. Preferably, the mattress should be allowed to breathe in fresh air at least once in every week after removing the bed linen. In addition, make it a habit to turn your mattress often, which will avert from forming dips, especially in those parts where your weight tend to change mattress shape, leading to bumpy or uneven sleeping.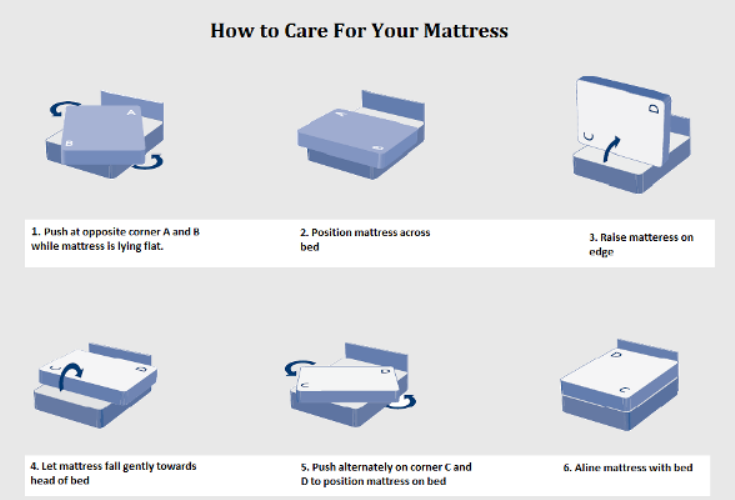 These days, you can conveniently buy mattress online from the comfort of your home or office and get it delivered straight at your doorstep. It's that easy!