Inverter Generator Buying Guide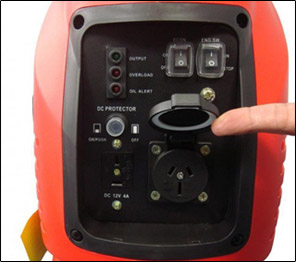 A Buying Guide for Inverter Generator
Nowadays we heavily depend on an array of electronic appliances and smart devices in our day to day lives. It's no different when you are towing a caravan on the road. All these electronic items need a clean and steady energy supply than a conventional generator can offer. Above all, you will give priority for safety as you don't want to impair your electronic machine or generator.
Since inverter generators provide a clean and constant energy supply, these days people opt to charge up using an inverter generator for their electronic equipment and gadgets. Also, you will observe that the majority of the camping sites are charged up by inverter generators. An inverter generator is an ideal comrade for outings and touring (especially for camping/tenting purposes) as it is light in weight and has a handy design.
How Does The Inverter Generator Work?
A lightweight microprocessor or inverter is used instead of the heavy alternator that was used in traditional style generators previously. DC power is produced by an inverter generator, which is then converted into a 3-phase AC power at high frequency by the inverter. The electrical output is then transformed to DC supplying a firm sine wave delivery.
Furthermore, the inverter generator provides several advantages like better fuel efficiency, makes less noise and is lightweight. Here we will go over its benefits in some detail:
Compact and Light Weight
Inverter technology facilitates manufacturers to design compact generators that are ideal for recreational use. Inverter generators can be more efficient if it is half the size of conventional generators. They have ergonomic handles and are your ideal comrade to keep you powered up wherever you are. Also, you can easily wrap it up and store when you don't require it.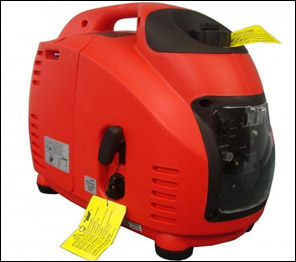 Clean, Efficient and Stable Energy
One of the top features of an inverter generator is its ability to generate clean energy that is totally free from surges or 'spikes'. You will get absolute peace of mind as inverter generators are safe and would not harm your delicate electronic equipment as the energy produced by it is pure and consistent.
Fuel Economy
For less money, an inverter generator offers you more energy. The engine speed automatically adjusts in direct proportion to the load applied and maximizes the fuel efficiency while maintaining 240V (50 cycles) supply. This results in a longer uninterrupted running time, while upholding the frequency and energy for your devices.
Noise Factor
Camping/ tenting generators are known for their loud noise and vibrations which might annoy neighbours. Now, with the assistance of an inverter technology, engine sound can be lowered as it facilitates the engine speed to be adjusted proportionally to the load applied. They are quieter than their conventional counterparts as they are not required to run continuously at the maximum speed. Additionally, muffler design, soundproofed casing and insulator improvements have contributed to a reduction in noise level.
Make certain that you buy the right inverter size that provides the right electric output for your electronic equipment or device. Inverter generators are available in various sizes for domestic and recreational purposes. Finally, be aware that inverter generators are not right for heavy commercial use.