Air Conditioners Buying Guide


Air Conditioners Buyer's Guide
When summer nears and the temperature starts to soar up, you begin to feel the heat and it's when you start thinking of an air conditioner. In haste, often buyers commit the error of purchasing the wrong air conditioner unit. It's vital that you take your time and do your research well prior to buying the air conditioner. Here below is a quick guide that will assist you in buying your air conditioner unit.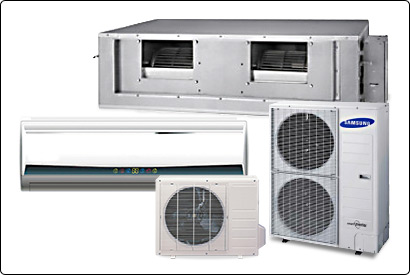 How to Get the Air Conditioner with the Right Capacity?
The cooling capacity specifications for air conditioners are divided into groups as per their kilowatt output. Less than 5kW capacity are at the lower end of the scale whereas 20-25kW capacity is at the higher end of the scale. To cool larger areas efficiently, the unit with higher kilowatts is required. Now, the question is how to calculate the capacity that's just right for you?
The energy rating website of Australian government recommends the following:-
In living areas, 125watts (0.125kW) capacity per square metre is required to cool the floor area.
In bedroom areas, 80 watts (0.080kW) per square metre is required to cool the floor area.
Suppose you have a living room that measures up to 5mX5m or 25 square metres. Now multiply 25 by 0.125kW, it results to 3.13kW. In this case, a cooling capacity of less than 5kW will be perfect for you.
The significance of Ratings for Cooling Efficiency
The higher the cooling efficiency ratings, the higher energy savings it will fetch. It will certainly help you to cut down on your electricity bills as well as reduce the release of harmful environmental emissions. In order to promote energy conservation and to make home appliance choice simpler, a 6 star rating system was designed. This new rating system has complicated the selection process somewhat; however, you must be careful to look for the old or new ratings that are specifically mentioned in the parentheses. An old rating of 5 (very efficient) may in fact have only 2.5 rating on the new system. So you must carefully check for (old or new) ratings when selecting the air conditioner.
Available Air Conditioner Options:
Choose Reverse Cycle Air-Conditioners or Cooling Only Air-Conditioners
If you often warm up your room in the winters, it's highly suggested that you go for a "reverse cycle air-conditioner" - in summers, it will cool up your room and in winters, it will operate as a heater to warm up your room and thus will serve both the uses.
Wall Hung or Ducted System
A wall hung split air conditioner is for cooling and/ or heating a single room only and on the other hand, a ducted split air conditioner cools and/ or heats all the rooms of the property.
Ideally, for residential properties often a wall hung split unit is a good option (as you are not going to use all the rooms at the same time) and ducted split units are good choice for offices. A wall hung split unit has an average price range of $1000 to $2000 and the most expensive wall hung split unit you will get around $4000.
The cooling system of ducted split unit is positioned in an isolated place of the property and from there the air is transferred to all the rooms through air ducts. These ducted split units are expensive and the prices start around $2000 and move upwards.
You should also consider below listed additional features while purchasing an air conditioner unit.
Inverter
An inverter alters the compressor speed. In order to maintain a constant room temperature, an inverter constricts the range of speeds that the compressor needs to operate. As per experts, air conditioners with inverters have increased efficiency when they are running for extended time periods, especially in hot weather.
Air Purification/ Filtration
Basically, there are 2 main kinds of filtration/purification mechanism in air-conditioners and they are Active Carbon Filters and Electrostatic Filters. An Active Carbon Filter is the most popular one and it is highly efficient if it's changed periodically.
On the other hand, an Electrostatic Filter does not catch dust particles like an Active Carbon Filter instead it separates them from the air and drops them into a container. Due to this, it's only needed to be cleaned up periodically, and doesn't require to be replaced.
Among other features, you need to look out if your air conditioner unit has the economy mode option, electronic controls, thermostat and remote control for ease of use and energy savings.