A Simple Memory Foam Mattress Topper Buying Guide
Nowadays, numerous types of mattress toppers have flooded the market and it has become quite difficult to choose one that's perfect for your needs and budget. The right approach, therefore, is to determine first what you exactly want from a mattress topper. When you know what you want, it will be easy to select the right material for your next memory foam mattress. Personal fondness combined with a strong urge to possess will help you in your mattress selection. Some vital pointers that you need to consider while buying your next mattress topper are listed hereunder:
Softness & Comfort
With so many brands, thicknesses, densities and materials inundating the markets, you should be able to find the desired level of softness and comfort level. However, your definition of comfort may differ from someone else's preferences. Would you like a mattress topper that shape to your body - for instance, memory or latex foam? Alternatively, would you prefer a naturally soft material like cotton? With a mattress topper, achieving softness is much easier than hardness in many ways. For instance, try using a low-density memory foam topper or use one of the many relatively inexpensive fabric toppers that plainly add an additional layer of soft material.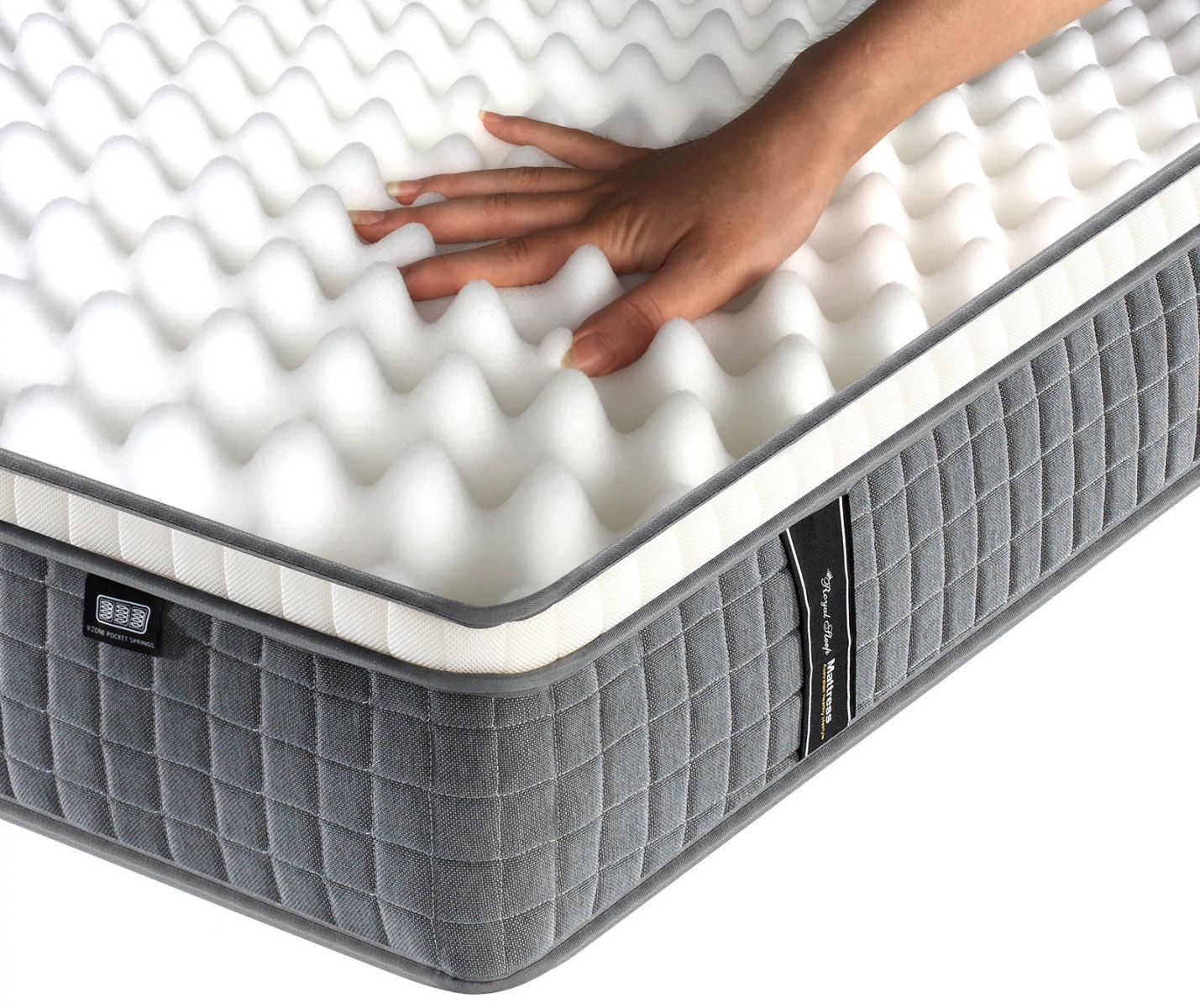 Density & Thickness
Normally, mattress toppers fall in the 2 to 8 inches thickness range. Suppose you want to revive an ageing mattress, sleep on your side, or if you weigh more than average, you may need to look at thicker options. The materials having the best range of thickness are latex and memory foam. Moreover, the mattress topper's density is a crucial aspect in deciding the support it will lend you. Latex and memory foam toppers have the most selection, facilitating you to find the right comfort level you actually require.
Extra Support, Firmness & Pain Relief
Well, latex and memory foam are typically more efficient than the other materials if you're looking for added support for your back and limbs. They are fantastic at holding your body shape and supporting your natural posture.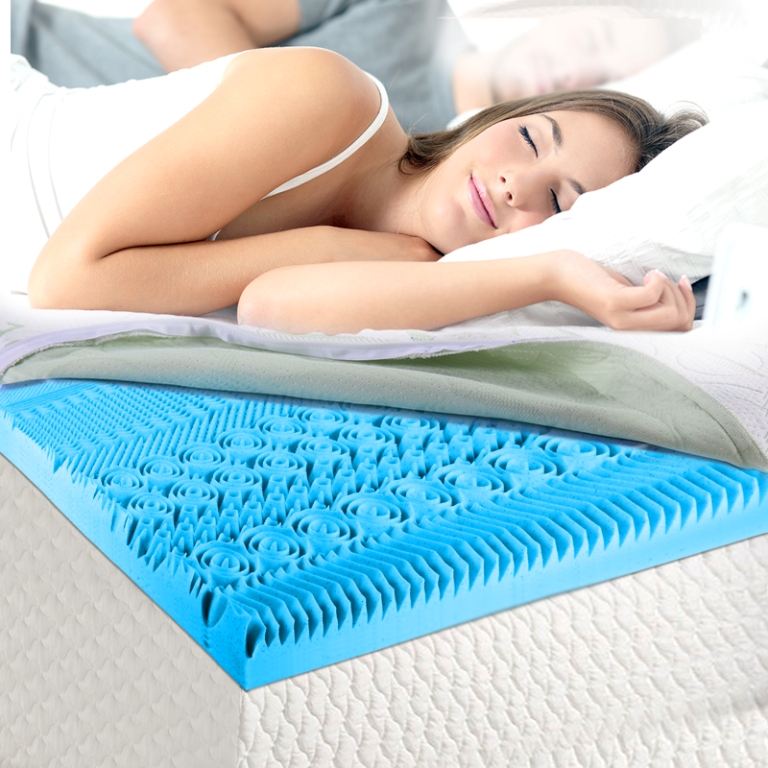 Lowers the Sound Disturbances of Partner's Movements
Latex and memory foam are excellent at lowering the circulation of movement from your partner. What this means is – if you happen to sleep with someone who is continually tossing and turning, which might keep you from getting a good sleep then it's a good option for you.
Body Heat
Latex and memory foam mattress toppers are inclined to keep the most body heat. The denser and thicker they are, the hotter they can feel. Feather and wool toppers are excellent all through the year, as they offer additional warmth in winter yet reduce heat in summer. Nonetheless, never overlook the outer material that can add to the temperature by wicking away sweat.
Related: How to Choose the Right Mattress?
Cleaning and Moving Is a Breeze
Bear in mind that you'll need to take the mattress topper out from its packaging, put it onto the bed and probably remove it for cleaning. Thus, be aware of the total weight of the mattress topper.
Warranty
The warranty gives you peace of mind - for instance, some come with 5 years warranty, some with 10 years warranty, and some with 15 years warranty respectively.
Price
Remember, it's about fulfilling your requirements, and you need to select the mattress that is best suited for your body. Well, it does not mean that expensive mattress topper will always be the best.
Along with the above pointers, you should also consider the following very important aspects while buying your next mattress topper.
What Is Your Sleeping Position?
Do you sleep on your stomach, back or side, or a combination of these positions? Well, everyone has a distinctive sleeping position. However, the biggest problem is that most of the people aren't really looking for a mattress that perfectly supports their unique sleeping styles. Each sleeping posture has its own particular requirements and perfect firmness level.
Back:
Support and firmness both are crucial for people sleeping on their backs. An extremely soft mattress will produce pressure points on the sleeper, not offering the correct amount of pushback they require. Moreover, if the bed doesn't support the sleeper, their spinal alignment could be affected, leading to prolonged back problems. The right mattress firmness is one that renders sufficient softness to remove pressure points but still provides excellent support. Typically, a firmness level between 4 and 7 is perfect, where 10 is the most firm.
Stomach:
Support should be the top priority when searching for a new mattress, especially for people who like to sleep on their stomach, as their chest will put maximum pressure on the mattress. Therefore, they require a mattress that offers equivalent support throughout their body. If the middle part of the mattress sinks at the centre, then the mattress is very soft – the sleeper will observe a curving of the spine, producing lower back pain and other problems. With respect to the mattress surface, stomach sleepers need to be as flat as possible. A tall pillow could also put the spine out of alignment causing severe pain and uneasiness. Generally, people who sleep on their stomach require a mattress that ranges from 5 to 7, where 10 stands for maximum firmness. In addition, some people may need somewhat softer or hard feel - for instance, a 4 or 8 firmness levels respectively.
Side:
Side sleepers don't always remain in the same position. They move their legs, keeping one straight and one bent, and at other times, keeping both legs bent. With this continuous change, people who like to sleep on their side would require a mattress with soft to medium level firmness, normally something in the 3 to 6 range from 10 (where 10 stands for utmost firmness). A soft mattress with adequate support will ease off the pressure points on your back and neck. For side sleepers, firmness and feel are extremely important, as they require a mattress that's adequately soft to contour to their body curves. Excessively firm mattress won't contour to side sleeper's body shape, which can result in a lack of support that normally generates pressure points. This can lead to lower back pain, shoulder pain or neck pain.