How to Choose the Right Bunk Bed for Your Child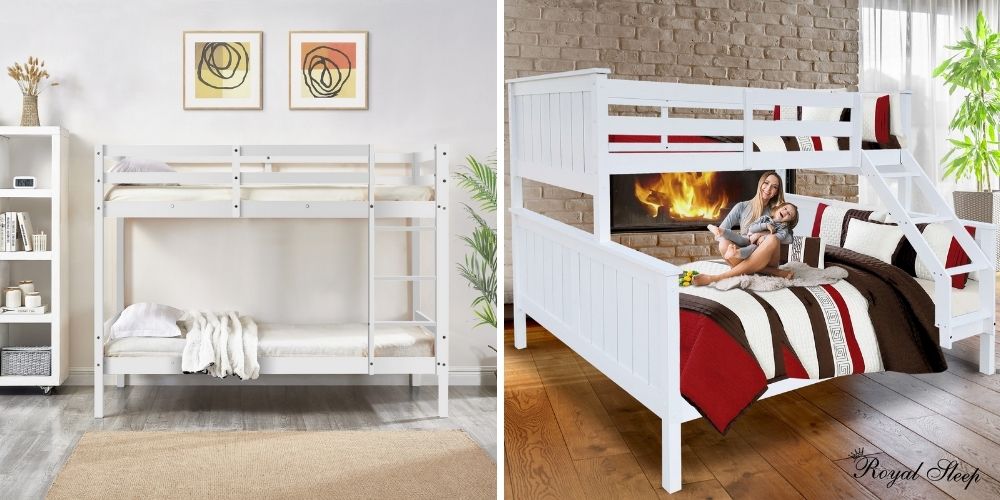 Thinking about designing a room for your children is an incredible feeling, right? As we always want the best for our children. However, it can be stressful as well, if you cannot decide what to do first. Starting from buying suitable bunk beds for your children can be the ideal way. If you search online, you will find enormous collections of kids' beds for sale.
This blog will guide you on what to consider before buying a bunk bed online. It can help you make the perfect choice that can be best for your children.
1. Child's Room Space
Before buying a bunk bed, select the proper space where the bed can fit properly, without blocking the windows, doors, etc. The bunk should give a prominent look rather than providing the messy space storing everything it can. We advise you to decide which can be the best fit for you, a double bunk bed or triple bunk bed.
2. Choose Ideal Bunk Bed Size
Traditional bunk beds used to come in twin sizes. Consider bunk bed sizes available for your child such as double/full, twin/single, queen, king, twin over bunk beds with white and brown colour options at Bargains Online. You can decide the best-fit choice for you about the below-listed factors.
Height of your child
Purpose of using the bed
How much time you need to spend with your kid takes before falling asleep?
In the world of work from the home era, if any of your children must study from home then we will advise you to go for a king bed and mattresses as it can provide them with enough space to study and enough space for another child to sleep or play. If your younger ones take much of your time before falling asleep, choose 65 inches tall bunk beds that are comfortable even for you putting them asleep.
Related Post: How to Choose the Right Mattress
3. Consider Safety Measures
Safety measures are the biggest concern of the parents. Bargains Online have a perfect solution to this problem. All the kids' bunk beds are available on our website to fulfil all the safety measures. Wooden bunk beds offer many standards to choose from including, side bed rails, handrails, staircase steps, side slides, or even slanted ladders. Choose the right bunk bed considering for whom you are buying the bed, and you will immediately know what precautions you might want to take for your child.
4. Bunk Beds with Storage Solutions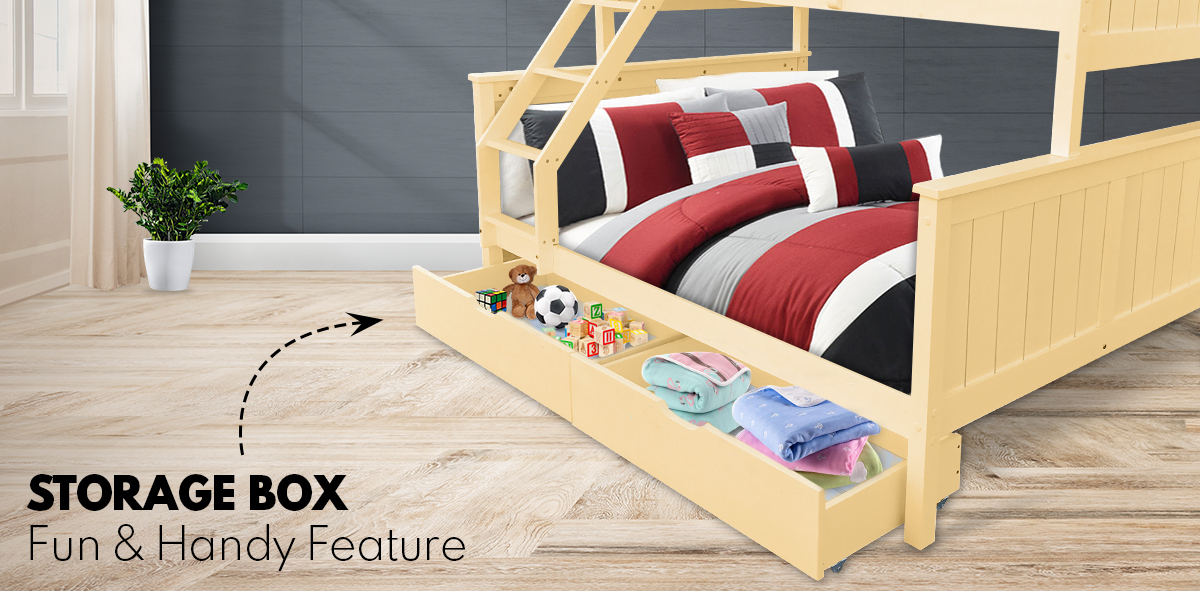 You should think about the best-fit option you can have with the bunk bed. If you have a smaller space, you can have pulled out a trundle bunk bed. Your child can even use a pull-out drawer and storage box available under the bed. It can store your items and will not even take much space. It can provide an elegant look to the smaller spaced room.
5. Choose Best Bunk Bed Style
Before buying the bunk bed, you should first think about the style you want. What type of bed your children will like? Which bed style can give your room a classy look and forever in bed style? What type of wooden bunk bed is safe for your child? Do you prefer slats, 100% solid pine panels, or curved bed ends?
These are the primary things you should check before buying a bunk bed online. At Bargains Online, we can provide all the types of bunk beds that can fit best for your requirements. Reach out to us to get a Royal Sleep bunk bed that, can provide the luxury of sleep to your children.