Highly Desired Christmas Fancy Dress Costumes in Australia!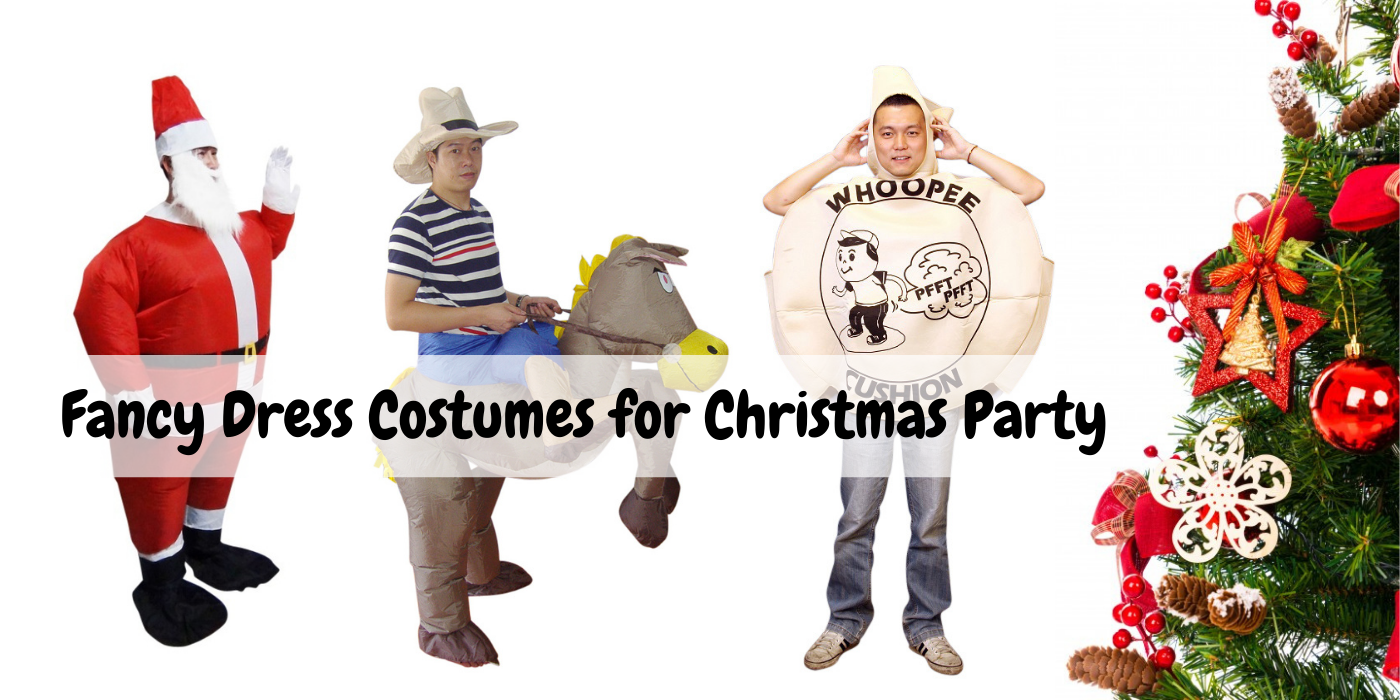 It's that time of the year where we hear the jingle bells. Any guesses? Yes, it is Christmas time! Look through our stunning product range of Christmas fancy dress, and you'll love it for sure. From Santa outfit to animal costume, we have a variety of Inflatable Christmas costumes for adults.
Popular Inflatable Costumes
Santa Claus - Inflatable Costume
As Christmas is nearing, you'll want to have the Santa outfit to entertain the kids attending the party. Inflatable Santa costume is excellent to infuse life into the party. Besides, it can amuse all your guests. Bargains Online supplies inflatable Christmas costumes equipped with a small integrated fan, so the outfit quickly inflates to full size within seconds. The material is lightweight, and the fan inflation makes it a unique costume that you have ever worn because it is cool, light and comfy to wear; besides, one size fits all, for adults.
Dinosaur - Inflatable Animal Costume
If you are looking for an animal inflatable costumes, then you can choose the most popular fan-operated inflatable dinosaur costume for the Christmas celebration. It is the ideal fancy dress costume to make an impact. The costume size is dramatic; however, you can move it around effortlessly. Not only dinosaur but all animal costumes that Bargains Online supply is made from lightweight polyester and equipped with a small fan unit inside the costume. That means wearing these inflatable costumes is super easy. Again, all inflatable costumes we supply are one size fits all, for adults.
Santa Claus Costume
Santa Claus costumes are lovely, and you can wear them to entertain your kid's friends group, and they will have a great fun time. Besides, it makes sense to wear it when you're hosting a party at home for your family and relatives or friends group. More importantly, it creates joyous Christmas vibes.
Mrs. Claus Costume
Mrs. Santa Claus costumes are also available in traditional and modern attire in the market:
Traditional Mrs. Claus attire is the full gown type dress that covers the whole body, along with the Santa cap.
Modern Mrs. Claus attire is the skirt type dress wherein hands and legs are not covered fully, along with the Santa cap.
Whoopee Cushion Costume
Whoopee cushion costume is a one-piece comical outfit made from poly-foam. On its front, the whoopee cushion has a printed design. There is a generous cut on top so the head can fit in it comfortably. And a generous opening is provided to facilitate both the arms and both the legs. Whoopee cushion is a fun way to make your friends group or the gathering laugh. Whoopee cushions that Bargains Online supply are comfy to wear and the costume is one size fits all, for adults.
Uncover More Australian Christmas Costumes at Bargains Online!
We have only listed some of the popular costumes here to give you an idea. However, you can uncover the vast range of Christmas costumes on our website. We are sure that you will find something interesting from our stunning range of fancy dress and Christmas costumes. Celebrate this Christmas in style and ring in the New Year on a happy note.